With defending champion Egan Bernal definitively falling away from contention, Tadej Pogacar looks like the only man who can deny Primoz Roglic Slovenia's first Tour de France win.
A twist or irony being that in doing so, he would also become the first Slovenian to take home the yellow jersey.
The best of the rest are currently Rigoberto Uran and Richie Porte and whilst both are talented and Tour proven, they are approaching veteran stage and wont get enough time back to get ahead of the two riders topping GC.
Sunday saw a flat stage into Lyon that had plenty of excitement and it was Sunweb who again challenged existing tactical norms by almost attacking as a team near the end. In footballing language, Marc Hirschi threw a dummy before the real attack came from Soren Kragh Andersen.
He held on to win in the 'grand manner' crossing the line alone before being mobbed by team mates. There is growing interest in their British coach Matt Winston and with the poor showing of our "national" team at this Tour de France it seems only a matter of time before the Ineos cheque book gets waved at him.
I am all for innovative and exciting, open racing so long may he continue in that style whichever team car he is sat in.
Sunday saw an unusual stage in that it climbed the Grand Colombier three times from different routes up.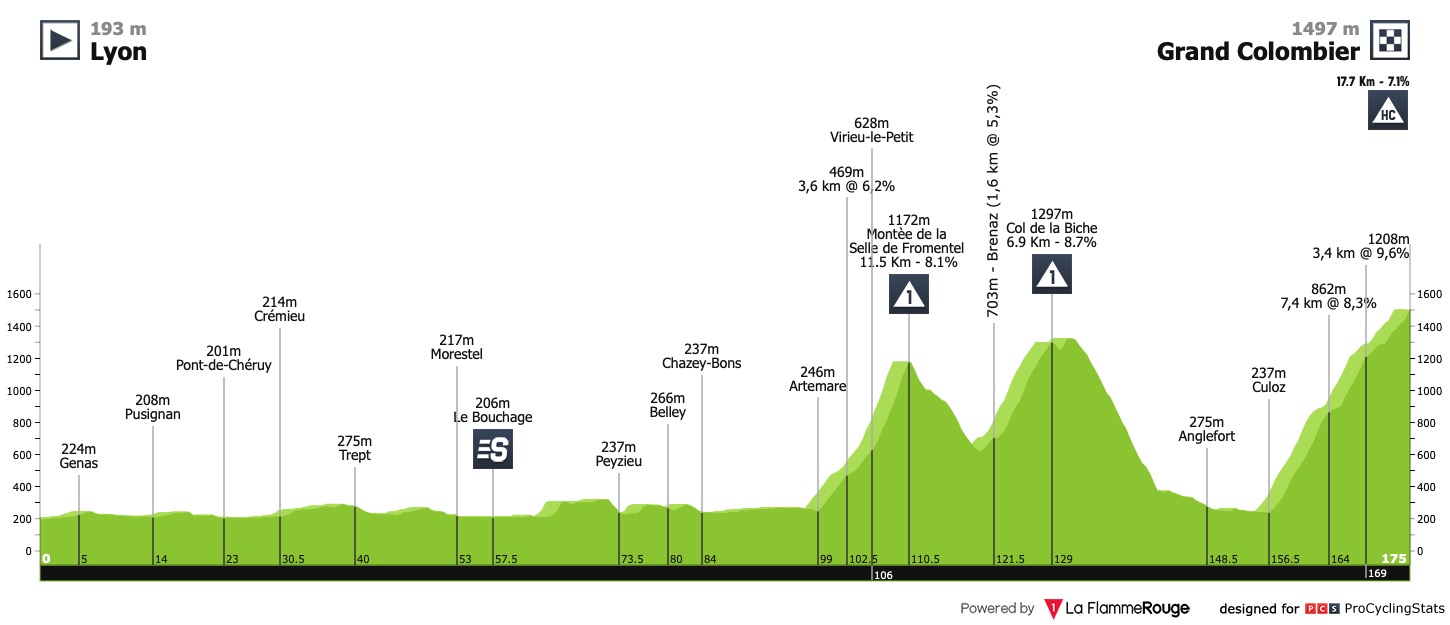 To be fair they could have found another two or three routes up and many of the favourites would have been struggling.
First Nairo Qunitana slowly dropped off the back before Bernal popped out of the line of riders following the Jumbo train before losing contact and ground rapidly.
The way that Wout Van Aert rode for kilometer after kilometer on the front was spectacular and as the spring opened up they had pinned the other riders to the gutter so hard that they still had one rider left.
Chris Froome told ITV that their display reminded him of Sky in their prime.
But they are due a bad day and Roglic does have previous of making what looks like a simple run in more complex by having a crash or mechanical or getting caught in the wind.
You would think that despite not having a strong team Pogacar will be much more alert to any splits that might occur. At the moment the two of them are inseperable and it will be down to the final time trial on Saturday in the Vosges.
But will Jumbo be confident enough in their leader not to have to put Pogacar further behind if they can?
I wonder…